Prof. Marco Sassoè
Associate Professor
SSD: BIO/16 - anatomia umana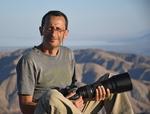 Contacts
011 670 7778
011 670 5931
Corso Massimo D'Azeglio, 52 - Dipartimento di Neuroscienze
At
Department of Neurosciences "Rita Levi Montalcini"
Dipartimento di Neuroscienze "Rita Levi Montalcini"
Corso di laurea in Igiene Dentale
Corso di Laurea in Infermieristica - Asti
Corso di Laurea Magistrale in Odontoiatria e Protesi Dentaria
Corso di Laurea Magistrale in Scienze del corpo e della mente
Programma MD-PhD della Scuola di Medicina
PhD in Neuroscience
Curriculum vitae
Curriculum Vitae (38.0 KB)
Research topics
Argomenti scientifici.
Sono interessato ai meccanismi che regolano lo sviluppo e la plasticità delle sinapsi nel sistema nervoso centrale. Il mio laboratorio studia in particolare le sinapsi GABAergiche, che sono le principali sinapsi inibitorie a livello encefalico. Utilizzando animali geneticamente modificati e tecniche di "imaging" ad alta risoluzione, analizziamo il ruolo dei recettori del GABA, di molecole di adesione (neuroligine) e di proteine strutturali nella sinaptogenesi. Un secondo progetto estende queste analisi ai fenomeni di neurogenesi che si verificano nel sistema olfattivo adulto.
List and description of international scientific cooperations
List and description of national scientific collaborations.
List and description of scientific publications
List and description of invited lectures
List and description of research projects
Research groups
Activities in agenda
Academic bodies
Office hours
Il docente è disponibile tutti i giorni previo appuntamento telefonico (011 670 7778) o per e-mail (marco.sassoe@unito.it)