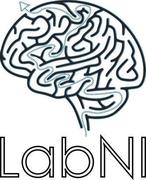 LABNI - Neuroradiological Imaging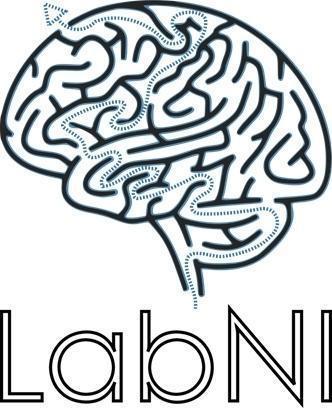 ERC Sectors
LS5_10 - Ageing of the nervous system
Activity
LabNI is part of the Department of Neuroscience of the University of Turin and carries out research in collaboration with the Department of Neuroscience of the University Hospital "Città della Salute e della Scienza", Presidio Molinette, and with the Department of Radiology and Neuradiology of San Giovanni Bosco. The group includes scientists from different backgrounds: doctors, technicians, statisticians, and physicists. The goal of the group is the use of modern computational techniques to improve the understanding of human neurocognitive architecture (both normal and pathological).
In recent years the research activity has been expanded thanks to national and international collaborations both on the biotechnological and on the computational side.
We want to thank professor Mortara thanks to whom everything started and doctors Laura Orsi, Andrea Boghi and Paola Caroppo who were there to build the laboratory in the midst of many difficulties with commitment and passion. They have moved to other places but we want to remember their precious contribution.
Publications
Collantoni E, Madan CR, Meregalli V, Meneguzzo P, Marzola E, Panero M, D'Agata F, Abbate-Daga G, Tenconi E, Manara R, Favaro A. (2021) Sulcal characteristics patterns and gyrification gradient at different stages of Anorexia Nervosa: A structural MRI evaluation. Psychiatry research. Neuroimaging 316 111350 [DOI PMID]
Ansari SA, Ficiara E, D'Agata F, Cavalli R, Nasi L, Casoli F, Albertini F, Guiot C. (2021) Step-by-Step Design of New Theranostic Nanoformulations: Multifunctional Nanovectors for Radio-Chemo-Hyperthermic Therapy under Physical Targeting. Molecules (Basel, Switzerland) 26(15) [DOI PMID]
Amanzio M, Palermo S, Stanziano M, D'Agata F, Galati A, Gentile S, Castellano G, Bartoli M, Cipriani GE, Rubino E, Fonio P, Rainero I. (2021) Investigating Neuroimaging Correlates of Early Frailty in Patients With Behavioral Variant Frontotemporal Dementia: A MRI and FDG-PET Study. Frontiers in aging neuroscience 13 637796 [DOI PMID]
D'Agata F, Caroppo P, Spalatro A, Lavagnino L, Abbate Daga G, Boghi A, Bergui M, Cicerale A, Vitiello B, Fassino S, Derntl B, Amianto F. (2021) Emotional imagination of negative situations: Functional neuroimaging in anorexia and bulimia. PloS one 16(4) e0231684 [DOI PMID]
Ficiara E, Boschi S, Ansari S, D'Agata F, Abollino O, Caroppo P, Di Fede G, Indaco A, Rainero I, Guiot C. (2021) Machine Learning Profiling of Alzheimer's Disease Patients Based on Current Cerebrospinal Fluid Markers and Iron Content in Biofluids. Frontiers in aging neuroscience 13 607858 [DOI PMID]
Collantoni E, Tenconi E, Solmi M, Meneguzzo P, Marzola E, D'Agata F, Gotti S, Daga GA, Manara R, Favaro A. (2021) Hippocampal volumes in anorexia nervosa at different stages of the disorder. European eating disorders review : the journal of the Eating Disorders Association 29(1) 112-122 [DOI PMID]
Scarpina F, D'Agata F, Priano L, Mauro A. (2021) Difference Between Young and Old Adults' Performance on the Psychology Experiment Building Language (PEBL) Test Battery: What Is the Role of Familiarity With Technology in Cognitive Performance? Assessment 28(6) 1723-1734 [DOI PMID]
Terpstra ML, Maspero M, d'Agata F, Stemkens B, Intven MPW, Lagendijk JJW, van den Berg CAT, Tijssen RHN. (2020) Deep learning-based image reconstruction and motion estimation from undersampled radial k-space for real-time MRI-guided radiotherapy. Physics in medicine and biology 65(15) 155015 [DOI PMID]
Ficiara E, Ansari SA, Argenziano M, Cangemi L, Monge C, Cavalli R, D'Agata F. (2020) Beyond Oncological Hyperthermia: Physically Drivable Magnetic Nanobubbles as Novel Multipurpose Theranostic Carriers in the Central Nervous System. Molecules (Basel, Switzerland) 25(9) [DOI PMID]
Hendriks AD, D'Agata F, Raimondo L, Schakel T, Geerts L, Luijten PR, Klomp DWJ, Petridou N. (2020) Pushing functional MRI spatial and temporal resolution further: High-density receive arrays combined with shot-selective 2D CAIPIRINHA for 3D echo-planar imaging at 7 T. NMR in biomedicine 33(5) e4281 [DOI PMID]
Mandija S, D'Agata F, Navest RJM, Sbrizzi A, Tijssen RHN, Philippens MEP, Raaijmakers CPJ, Seravalli E, Verhoeff JJC, Lagendijk JJW, van den Berg CAT. (2019) Brain and Head-and-Neck MRI in Immobilization Mask: A Practical Solution for MR-Only Radiotherapy. Frontiers in oncology 9 647 [DOI PMID]
Spena G, Guerrini F, Decet P, D'agata F, Roca E, Belotti F, Nucci CG, Fontanella MM. (2019) Are convexity meningiomas all the same? A clinico-radiological analysis of surgically treated eloquent areas convexity meningiomas. Journal of neurosurgical sciences [DOI PMID]
Ansari SAMK, Ficiara E, Ruffinatti FA, Stura I, Argenziano M, Abollino O, Cavalli R, Guiot C, D'Agata F. (2019) Magnetic Iron Oxide Nanoparticles: Synthesis, Characterization and Functionalization for Biomedical Applications in the Central Nervous System. Materials (Basel, Switzerland) 12(3) [DOI PMID]
Barbero C, Centofanti P, D'Agata F, Mortara P, Rinaldi M. (2018) Late Neuropsychologic Outcome After Hypothermic Circulatory Arrest: Is There Cause for Concern? Journal of cardiothoracic and vascular anesthesia 32(1) e1-e3 [DOI PMID]
D'Agata F, Peila E, Cicerale A, Caglio MM, Caroppo P, Vighetti S, Piedimonte A, Minuto A, Campagnoli M, Salatino A, Molo MT, Mortara P, Pinessi L, Massazza G. (2016) Cognitive and Neurophysiological Effects of Non-invasive Brain Stimulation in Stroke Patients after Motor Rehabilitation. Frontiers in behavioral neuroscience 10 135 [DOI PMID]
Centofanti P, Barbero C, D'Agata F, Caglio MM, Caroppo P, Cicerale A, Attisani M, La Torre M, Milan A, Contristano ML, Carlini E, Izzo G, Mortara P, Veglio F, Rinaldi M. (2016) Neurologic and cognitive outcomes after aortic arch operation with hypothermic circulatory arrest. Surgery 160(3) 796-804 [DOI PMID]
Lavagnino L, Amianto F, Mwangi B, D'Agata F, Spalatro A, Zunta Soares GB, Daga GA, Mortara P, Fassino S, Soares JC. (2016) The relationship between cortical thickness and body mass index differs between women with anorexia nervosa and healthy controls. Psychiatry research. Neuroimaging 248 105-9 [DOI PMID]
De Tommaso B, Piedimonte A, Caglio MM, D'Agata F, Campagnoli M, Orsi L, Raimondo S, Vighetti S, Mortara P, Massazza G, Pinessi L. (2017) The rehabilitative effects on written language of a combined language and parietal dual-tDCS treatment in a stroke case. Neuropsychological rehabilitation 27(6) 904-918 [DOI PMID]
D'Agata F, Cicerale A, Mingolla A, Caroppo P, Orsi L, Mortara P, Troni W, Pinessi L. (2015) Double-Cone Coil TMS Stimulation of the Medial Cortex Inhibits Central Pain Habituation. PloS one 10(6) e0128765 [DOI PMID]
D'Agata F, Caroppo P, Amianto F, Spalatro A, Caglio MM, Bergui M, Lavagnino L, Righi D, Abbate-Daga G, Pinessi L, Mortara P, Fassino S. (2015) Brain correlates of alexithymia in eating disorders: A voxel-based morphometry study. Psychiatry and clinical neurosciences 69(11) 708-16 [DOI PMID]
Mancini C, Orsi L, Guo Y, Li J, Chen Y, Wang F, Tian L, Liu X, Zhang J, Jiang H, Nmezi BS, Tatsuta T, Giorgio E, Di Gregorio E, Cavalieri S, Pozzi E, Mortara P, Caglio MM, Balducci A, Pinessi L, Langer T, Padiath QS, Hakonarson H, Zhang X, Brusco A. (2015) An atypical form of AOA2 with myoclonus associated with mutations in SETX and AFG3L2. BMC medical genetics 16 16 [DOI PMID]
Peila E, Mortara P, Cicerale A, Pinessi L. (2015) Paroxysmal non-kinesigenic dyskinesia, post-streptococcal syndromes and psychogenic movement disorders: a diagnostic challenge. BMJ case reports 2015 [DOI PMID]
Lavagnino L, Amianto F, D'Agata F, Huang Z, Mortara P, Abbate-Daga G, Marzola E, Spalatro A, Fassino S, Northoff G. (2014) Reduced resting-state functional connectivity of the somatosensory cortex predicts psychopathological symptoms in women with bulimia nervosa. Frontiers in behavioral neuroscience 8 270 [DOI PMID]
Amianto F, Caroppo P, D'Agata F, Spalatro A, Lavagnino L, Caglio M, Righi D, Bergui M, Abbate-Daga G, Rigardetto R, Mortara P, Fassino S. (2013) Brain volumetric abnormalities in patients with anorexia and bulimia nervosa: a voxel-based morphometry study. Psychiatry research 213(3) 210-6 [DOI PMID]
D'Agata F, Costa T, Caroppo P, Baudino B, Cauda F, Manfredi M, Geminiani G, Mortara P, Pinessi L, Castellano G, Bisi G. (2013) Multivariate analysis of brain metabolism reveals chemotherapy effects on prefrontal cerebellar system when related to dorsal attention network. EJNMMI research 3(1) 22 [DOI PMID]
D'Agata F, Caroppo P, Baudino B, Caglio M, Croce M, Bergui M, Tamietto M, Mortara P, Orsi L. (2011) The recognition of facial emotions in spinocerebellar ataxia patients. Cerebellum (London, England) 10(3) 600-10 [DOI PMID]
D'Agata F, Caroppo P, Boghi A, Coriasco M, Caglio M, Baudino B, Sacco K, Cauda F, Geda E, Bergui M, Geminiani G, Bradac GB, Orsi L, Mortara P. (2011) Linking coordinative and executive dysfunctions to atrophy in spinocerebellar ataxia 2 patients. Brain structure & function 216(3) 275-88 [DOI PMID]
Orsi L, D'Agata F, Caroppo P, Franco A, Caglio MM, Avidano F, Manzone C, Mortara P. (2011) Neuropsychological picture of 33 spinocerebellar ataxia cases. Journal of clinical and experimental neuropsychology 33(3) 315-25 [DOI PMID]
Caroppo P, Orsi L, D'Agata F, Baudino B, Boghi A, Avidano F, Coriasco M, Bradac GB, Castellano G, Mutani R, Mortara P. (2009) Neuropsychological and functional study in a case of partial cerebellar agenesis. Neurocase 15(5) 373-83 [DOI PMID]
Brusco A, Cagnoli C, Franco A, Dragone E, Nardacchione A, Grosso E, Mortara P, Mutani R, Migone N, Orsi L. (2002) Analysis of SCA8 and SCA12 loci in 134 Italian ataxic patients negative for SCA1-3, 6 and 7 CAG expansions. Journal of neurology 249(7) 923-9 [DOI PMID]
Fassino S, Piero A, Daga GA, Leombruni P, Mortara P, Rovera GG. (2002) Attentional biases and frontal functioning in anorexia nervosa. The International journal of eating disorders 31(3) 274-83 [DOI PMID]
Tag: Neuroimaging and computational neuroscience