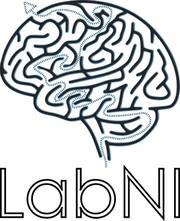 LABNI - Clinical Neuropsychology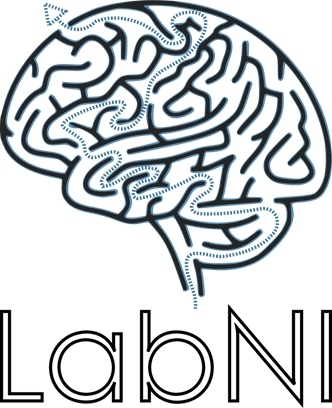 ERC Sectors
LS5_7 - Sensory systems, sensation and perception, including pain
LS5_8 - Neural basis of behaviour
Activity
The LabNI (Laboratory of Neuropsychophysiology and Imaging) works in cooperation with the Department of Neurosciences of the University Hospital "City of Health and Science". Many professionals figures from different backgrounds belong to LabNI: neurologists and neuroradiologists, psychologists, radiology technicians and physicists. The aim of the laboratory is the study of the neural correlates of physiological and pathological cognitive processes, on macroscopic and network scale using neurophysiology techniques (non-invasive brain stimulation, and EEG), neuropsychology techniques (objective measurement of cognitive function, correlation with anatomical and functional aspects and therapy outcome), and neuroimaging.
In the last years the research has been focused on the cerebellum role in cognitive and emotional processes and the use of TMS and tDCS for rehabilitation, both in stroke patients (and / or other invalidating conditions such as chronic pain) and in young adults diagnosed with eating disorders.
The Clinical Neuropsychology section of the Lab uses as research tools: neuropsychological testing (QI, memory, attention, learning, frontal functions, visuospatial functions), single and double pulse TMS (SICI, LICI, ICIF, CSP), rTMS, tDCS, tACS, tRNS, qEEG, ERP, MEP, SEP, VEP, BAEP, EMG, NCV.
Publications
Diano M, D'Agata F, Cauda F, Costa T, Geda E, Sacco K, Duca S, Torta DM, Geminiani GC. (2015) Cerebellar Clustering and Functional Connectivity During Pain Processing. Cerebellum (London, England) [DOI PMID]
Negro E, D'Agata F, Caroppo P, Coriasco M, Ferrio F, Celeghin A, Diano M, Rubino E, de Gelder B, Rainero I, Pinessi L, Tamietto M. (2015) Neurofunctional Signature of Hyperfamiliarity for Unknown Faces. PloS one 10(7) e0129970 [DOI PMID]
Bergui M, Castagno D, D'Agata F, Cicerale A, Anselmino M, Maria Ferrio F, Giustetto C, Halimi F, Scaglione M, Gaita F. (2015) Selective Vulnerability of Cortical Border Zone to Microembolic Infarct. Stroke; a journal of cerebral circulation 46(7) 1864-9 [DOI PMID]
D'Agata F, Cicerale A, Mingolla A, Caroppo P, Orsi L, Mortara P, Troni W, Pinessi L. (2015) Double-Cone Coil TMS Stimulation of the Medial Cortex Inhibits Central Pain Habituation. PloS one 10(6) e0128765 [DOI PMID]
Lavagnino L, Amianto F, Mwangi B, D'Agata F, Spalatro A, Zunta-Soares GB, Abbate Daga G, Mortara P, Fassino S, Soares JC. (2015) Identifying neuroanatomical signatures of anorexia nervosa: a multivariate machine learning approach. Psychological medicine 1-8 [DOI PMID]
D'Agata F, Orsi L, Cicerale A, Rubino E, Rainero I, Bergui M, Pinessi L. (2015) A review of recent advances in neuroimaging of frontotemporal lobar degeneration. Journal of neurosurgical sciences [PMID]
D'Agata F, Caroppo P, Amianto F, Spalatro A, Caglio MM, Bergui M, Lavagnino L, Righi D, Abbate-Daga G, Pinessi L, Mortara P, Fassino S. (2015) Brain correlates of alexithymia in eating disorders: A voxel-based morphometry study. Psychiatry and clinical neurosciences [DOI PMID]
Adamaszek M, Kirkby KC, D'Agata F, Olbrich S, Langner S, Steele C, Sehm B, Busse S, Kessler C, Hamm A. (2015) Neural correlates of impaired emotional face recognition in cerebellar lesions. Brain research 1613 1-12 [DOI PMID]
Garbarini F, Boero R, D'Agata F, Bravo G, Mosso C, Cauda F, Duca S, Geminiani G, Sacco K. (2014) Neural correlates of gender differences in reputation building. PloS one 9(9) e106285 [DOI PMID]
Lavagnino L, Amianto F, D'Agata F, Huang Z, Mortara P, Abbate-Daga G, Marzola E, Spalatro A, Fassino S, Northoff G. (2014) Reduced resting-state functional connectivity of the somatosensory cortex predicts psychopathological symptoms in women with bulimia nervosa. Frontiers in behavioral neuroscience 8 270 [DOI PMID]
Castelli L, Tonello D, D'Agata F, Caroppo P, Baudino B, Zotta M, Cauda S, Pinessi L, Mortara P, Grassi L, Bisi G, Torta R. (2015) The Neurobiological Basis of the Distress Thermometer: A PET Study in Cancer Patients. Stress and health : journal of the International Society for the Investigation of Stress 31(3) 197-203 [DOI PMID]
Spena G, D'Agata F, Panciani PP, Buglione di Monale M, Fontanella MM. (2013) Supratentorial gliomas in eloquent areas: which parameters can predict functional outcome and extent of resection? PloS one 8(12) e80916 [DOI PMID]
Adamaszek M, D'Agata F, Kirkby KC, Trenner MU, Sehm B, Steele CJ, Berneiser J, Strecker K. (2014) Impairment of emotional facial expression and prosody discrimination due to ischemic cerebellar lesions. Cerebellum (London, England) 13(3) 338-45 [DOI PMID]
Garbarini F, D'Agata F, Piedimonte A, Sacco K, Rabuffetti M, Tam F, Cauda F, Pia L, Geminiani G, Duca S, Graham SJ, Berti A. (2013) Drawing lines while imagining circles: Neural basis of the bimanual coupling effect during motor execution and motor imagery. NeuroImage 88C 100-112 [DOI PMID]
Salatino A, Berra E, Troni W, Sacco K, Cauda F, D'Agata F, Geminiani G, Duca S, Dimanico U, Ricci R. (2014) Behavioral and neuroplastic effects of low-frequency rTMS of the unaffected hemisphere in a chronic stroke patient: a concomitant TMS and fMRI study. Neurocase 20(6) 615-26 [DOI PMID]
Cauda F, Costa T, Palermo S, D'Agata F, Diano M, Bianco F, Duca S, Keller R. (2014) Concordance of white matter and gray matter abnormalities in autism spectrum disorders: a voxel-based meta-analysis study. Human brain mapping 35(5) 2073-98 [DOI PMID]
Amianto F, Caroppo P, D'Agata F, Spalatro A, Lavagnino L, Caglio M, Righi D, Bergui M, Abbate-Daga G, Rigardetto R, Mortara P, Fassino S. (2013) Brain volumetric abnormalities in patients with anorexia and bulimia nervosa: a voxel-based morphometry study. Psychiatry research 213(3) 210-6 [DOI PMID]
D'Agata F, Costa T, Caroppo P, Baudino B, Cauda F, Manfredi M, Geminiani G, Mortara P, Pinessi L, Castellano G, Bisi G. (2013) Multivariate analysis of brain metabolism reveals chemotherapy effects on prefrontal cerebellar system when related to dorsal attention network. EJNMMI research 3(1) 22 [DOI PMID]
Amianto F, D'Agata F, Lavagnino L, Caroppo P, Abbate-Daga G, Righi D, Scarone S, Bergui M, Mortara P, Fassino S. (2013) Intrinsic connectivity networks within cerebellum and beyond in eating disorders. Cerebellum (London, England) 12(5) 623-31 [DOI PMID]
Caroppo P, D'Agata F, Mignarri A, Stromillo ML, Dotti MT, Mongini T. (2013) Brain metabolism changes after therapy with chenodeoxycholic acid in a case of cerebrotendinous xanthomatosis. Neurological sciences : official journal of the Italian Neurological Society and of the Italian Society of Clinical Neurophysiology 34(9) 1693-6 [DOI PMID]
Baudino B, D'agata F, Caroppo P, Castellano G, Cauda S, Manfredi M, Geda E, Castelli L, Mortara P, Orsi L, Cauda F, Sacco K, Ardito RB, Pinessi L, Geminiani G, Torta R, Bisi G. (2012) The chemotherapy long-term effect on cognitive functions and brain metabolism in lymphoma patients. The quarterly journal of nuclear medicine and molecular imaging : official publication of the Italian Association of Nuclear Medicine (AIMN) [and] the International Association of Radiopharmacology (IAR), [and] Section of the Society of Radiopharmaceutical Chemistry and Biology 56(6) 559-68 [PMID]
Cauda F, Torta DM, Sacco K, Geda E, D'Agata F, Costa T, Duca S, Geminiani G, Amanzio M. (2012) Shared "core" areas between the pain and other task-related networks. PloS one 7(8) e41929 [DOI PMID]
Cauda F, Costa T, Torta DM, Sacco K, D'Agata F, Duca S, Geminiani G, Fox PT, Vercelli A. (2012) Meta-analytic clustering of the insular cortex: characterizing the meta-analytic connectivity of the insula when involved in active tasks. NeuroImage 62(1) 343-55 [DOI PMID]
Caglio M, Latini-Corazzini L, D'Agata F, Cauda F, Sacco K, Monteverdi S, Zettin M, Duca S, Geminiani G. (2012) Virtual navigation for memory rehabilitation in a traumatic brain injured patient. Neurocase 18(2) 123-31 [DOI PMID]
Cauda F, Torta DM, Sacco K, D'Agata F, Geda E, Duca S, Geminiani G, Vercelli A. (2013) Functional anatomy of cortical areas characterized by Von Economo neurons. Brain structure & function 218(1) 1-20 [DOI PMID]
Sacco K, Cauda F, D'Agata F, Duca S, Zettin M, Virgilio R, Nascimbeni A, Belforte G, Eula G, Gastaldi L, Appendino S, Geminiani G. (2011) A combined robotic and cognitive training for locomotor rehabilitation: evidences of cerebral functional reorganization in two chronic traumatic brain injured patients. Frontiers in human neuroscience 5 146 [DOI PMID]
Cauda F, Geda E, Sacco K, D'Agata F, Duca S, Geminiani G, Keller R. (2011) Grey matter abnormality in autism spectrum disorder: an activation likelihood estimation meta-analysis study. Journal of neurology, neurosurgery, and psychiatry 82(12) 1304-13 [DOI PMID]
Boghi A, Sterpone S, Sales S, D'Agata F, Bradac GB, Zullo G, Munno D. (2011) In vivo evidence of global and focal brain alterations in anorexia nervosa. Psychiatry research 192(3) 154-9 [DOI PMID]
D'Agata F, Caroppo P, Baudino B, Caglio M, Croce M, Bergui M, Tamietto M, Mortara P, Orsi L. (2011) The recognition of facial emotions in spinocerebellar ataxia patients. Cerebellum (London, England) 10(3) 600-10 [DOI PMID]
D'Agata F, Caroppo P, Boghi A, Coriasco M, Caglio M, Baudino B, Sacco K, Cauda F, Geda E, Bergui M, Geminiani G, Bradac GB, Orsi L, Mortara P. (2011) Linking coordinative and executive dysfunctions to atrophy in spinocerebellar ataxia 2 patients. Brain structure & function 216(3) 275-88 [DOI PMID]
Amanzio M, Torta DM, Sacco K, Cauda F, D'Agata F, Duca S, Leotta D, Palermo S, Geminiani GC. (2011) Unawareness of deficits in Alzheimer's disease: role of the cingulate cortex. Brain : a journal of neurology 134(Pt 4) 1061-76 [DOI PMID]
Orsi L, D'Agata F, Caroppo P, Franco A, Caglio MM, Avidano F, Manzone C, Mortara P. (2011) Neuropsychological picture of 33 spinocerebellar ataxia cases. Journal of clinical and experimental neuropsychology 33(3) 315-25 [DOI PMID]
Cauda F, Cavanna AE, D'agata F, Sacco K, Duca S, Geminiani GC. (2011) Functional connectivity and coactivation of the nucleus accumbens: a combined functional connectivity and structure-based meta-analysis. Journal of cognitive neuroscience 23(10) 2864-77 [DOI PMID]
Cauda F, D'Agata F, Sacco K, Duca S, Geminiani G, Vercelli A. (2011) Functional connectivity of the insula in the resting brain. NeuroImage 55(1) 8-23 [DOI PMID]
Cauda F, Geminiani G, D'Agata F, Sacco K, Duca S, Bagshaw AP, Cavanna AE. (2010) Functional connectivity of the posteromedial cortex. PloS one 5(9) [DOI PMID]
Spena G, Nava A, Cassini F, Pepoli A, Bruno M, D'Agata F, Cauda F, Sacco K, Duca S, Barletta L, Versari P. (2010) Preoperative and intraoperative brain mapping for the resection of eloquent-area tumors. A prospective analysis of methodology, correlation, and usefulness based on clinical outcomes. Acta neurochirurgica 152(11) 1835-46 [DOI PMID]
Tag: Neuropsychology; TMS; tDCS